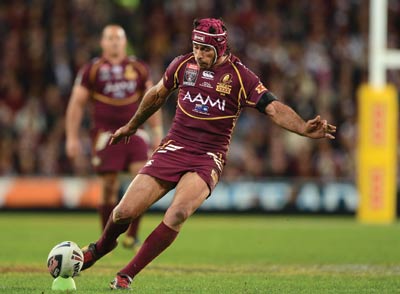 Sam Ayoub's client RUGBY LEAGUE legend Johnathan Thurston is heading west this month to celebrate and encourage the region's youth.
In the article written by Ellen Ransley on Balonne Beacon, JT said,
"Students will undertake the academy's JTSucceed and JTBelieve programs, both designed to encourage students to stay at school, value an education and believe they can be successful in a career of their choosing with the right support," he said.
"We are really looking forward to visiting the community and talking directly with the kids as part of these exciting programs."
Read more here
Comments are closed.