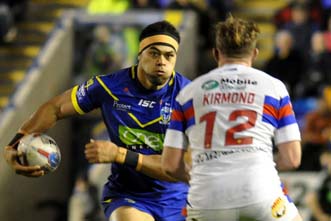 Sam Ayoub's client SITALEKI Akauola's main motivation for committing his future to Warrington Wolves was to help "create something special" for the club's fans.
Sports Reporter of Warrington Guardian, Matt Turner writes,
Having moved from Penrith Panthers ahead of the 2018 season, the 27-year-old has established himself as a firm favourite among the club's fans.
"I am very grateful for the opportunity that Warrington have given me to experience playing a sport I love, in a place I never thought I'd get to see."
Read more here
Comments are closed.