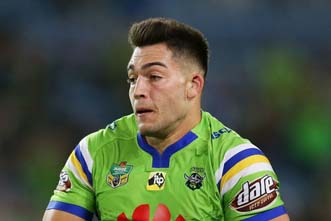 From the high of an Origin debut to the low of being the only player sent off this season, 2019 has been a rollercoaster ride for Canberra's Nick Cotric [Sam Ayoub's client].
Fatima Kdouh of The Australian writes,
While his side's season has been on an upward trajectory, Cotric has faced unforeseen turns including his first serious injury and suspension.
"After playing in Origin, I had a little tweak and then against the Sharks that same ankle just went the wrong way. It was my first serious injury ever actually and it kept me out for almost four weeks," he said.
Read more here
Comments are closed.