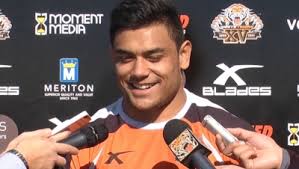 Sam Ayoub's client Tigers winger and Ruse product David Nofoaluma told the Advertiser that his team remained a "slight chance" of making the finals.
Joshua Bartlett on Wollondilly Advertiser tells this story,
Nofoaluma said the Tigers hoped to use their home ground advantage to great effect.
"I'm definitely keen to get down to Campbelltown, it's one of our homes," he said. "Hopefully we will get a good crowd there.
Read more here
Comments are closed.