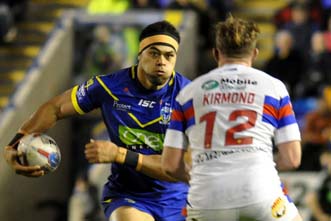 WINNING the Challenge Cup at Wembley would be the icing on the proverbial wedding cake for Sitaleki Akauola [Sam Ayoub's client].
Nathan Okell of Warrington Guardian tells this story,
The powerhouse forward is due to tie the knot to his partner Reanne in October in a ceremony in front of friends and family in Sydney.
"We're both really excited to be getting married over in Sydney, especially with me coming from a big family, so we can all be under the same roof at the same time.
"The original plan was to have the wedding over here, but it would mean having to hire a plane and fly everyone over which would probably have been more expensive than the entire wedding."
Read more here
Comments are closed.