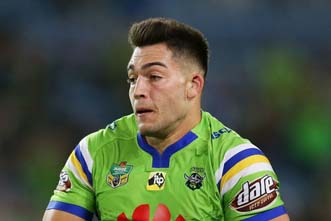 Finals experience is a rare commodity for some players in Canberra, but Nick Cotric [Sam Ayoub's client] is hoping his first stint as a State of Origin player earlier this season has prepared him mentally for the play-off pressure cooker.
In the article on NRL.com written by Scott Hazlewood, Cotric said,
"A big crowd like that, it's a high-pressure game and it's going to be a big learning curve for me and a few of the boys who haven't played finals yet, it just gives us a taste of what's to come," Cotric said.
"it just the little things you've got to get right, it's a high-pressure area and coming into semis it' going to be the same.
Read more here
Comments are closed.