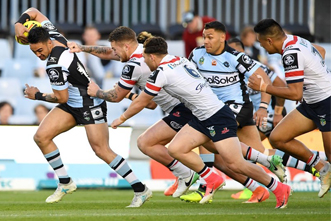 Sam Ayoub's client Sharks second-rower Briton Nikora went from appearing down and out with an ankle injury to playing a key role in his side's 16-14 win over the Cowboys on Thursday night.
Chris Kennedy of NRL.com tells this story,
"Yeah it's fine, just a little niggle I've had throughout the season but it should be right," Nikora told NRL.com.
Nikora does not expect to miss any game time with the injury.
Read more here
Comments are closed.