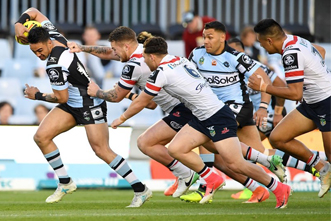 After 29 Tests in the black jersey Shaun Johnson knows a future Kiwi when he sees one, and it took just a couple of pre-season sessions alongside [Sam Ayoub's client] Briton Nikora to convince him that the rookie Shark was destined for the international stage.
In the article written by Corey Rosser on NRL.com, Nikora was hot topic,
"I remember he stood out to me straight away," Johnson said of Nikora.
"I trained a couple of sessions with him and was asking about him straight away, I asked him are you a Kiwi? He said 'yeah bo', and I just said 'oh, here we go'.
Read more here
Comments are closed.