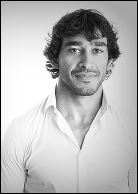 Sam Ayoub's client Rugby league legend Johnathan Thurston will be in town next week for the Isa Street Festival and for workshops in local schools.
Derek Barry of the The North West Star writes,
JT fans are encouraged to enter the competition to win a signed State of Origin JT jersey, which is currently available through Council's Facebook competition, with the winner drawn on the morning of the festival and contacted in advance, to ensure they will be at the festival that night to receive the jersey from JT.
Read more here 
Comments are closed.